| | |
| --- | --- |
| | Customers Talk |




The Car Dealer
123 Main Street
Anytown, NY 20317
USA
(212) 555-4321
(212) 555-1234 fax

Send Us

E-mail

© Copyright 2011
The Car Dealer
powered by Website2Go.com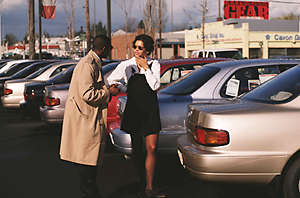 Customer Testimonials

Thank you - to each The Car Dealer customer who has taken the time to contact us and express their appreciation. Several email selections are reproduced below.





"My husband and I were in the market for a new vehicle. The best finance rate that the dealer could get was 10.5%. My husband suggested that we visit you. We figured that filling out an application "couldn't hurt." Well! Little did we realize that the rate quoted by you (7.79%) was the BEST ever!!! AND, we received approval and the bank draft in just two days!!!!!"

"Thanks again, and I'm already recommending The Car Dealer to anyone and everyone who asks about my new car!!!!!!"


"I would like to compliment you on this great service you offer. It made getting car financing at a competitive rate a snap. Thanks again."

"I was very pleased at the ease and time it took to get approved and get the car I needed. I was also happy about the finance rate and payments, this made owning my car more affordable monthly."

"You've got a great service going..."

"I felt very prepared when I went out to buy and was able to negotiate a great deal!"

"This has been the most painless car buying process we have ever experienced!!"

"I will recommend The Car Dealer service you provide to all of my friends."

"Thank you for making this so easy."

"I am very impressed with your whole operation and was pleasantly surprised when it only took 2 hours for me to buy a car and drive out with a new one."